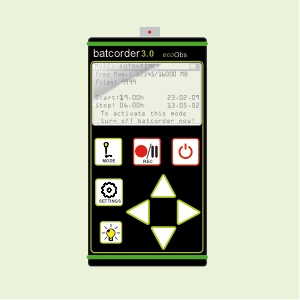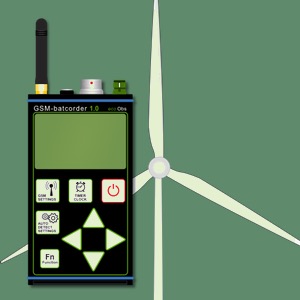 batcorder version 2 and 3 can be equipped for long term monitoring using one of our two possible extensions (Box and wind turbine). These extensions feature adapted power supplies to be able to run the batcorder for multiple months (up to 12). In addition a daily microphone test is implemented, allowing a regular control of equipment and it's functionality. The test results as well as other information on runtime are sent via a daily SMS to you, so you can quickly react if anything stops working. You get informed about power interruptions, SD-card problems as well as microphone failures daily. No bad news at the end of monitoring probably rendering a year of data acquisition useless.
The GSM-batcorder can be used with the box extension as well. Yet, due to power usage, the remote data access is not possible if run on battery and solar panel. Using the special mast microphone the GSM-batcorder can be setup to monitor activity at lower blade tip height at a wind turbine.
Germany sales for Apodemus products
We are official distributor of Apodemus products in Germany. If you are based in Germany feel freer to order your own Batlure or Batcounter. Otherwise head to the dealer of trust or to Apodemus directly.
Apodemus offers innovative solutions for playback of bat calls (Batlure) as well as for automated counting of bats at caves or hibernation roosts (Batcounter). The products are of high quality and designed with ease of use in mind. They are perfect for working in the field.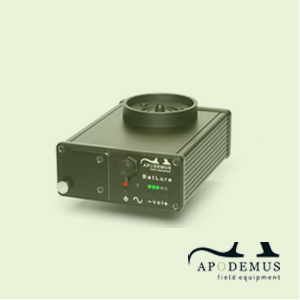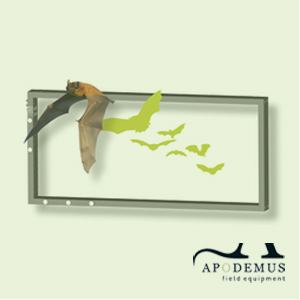 Generation of bat calls
bcAnalyze 3 Pro has a unique feature to create artificial bat calls for playback. The editor is a simple to use tool similar to a vector drawing application and allows creation of calls to attract bats using a Batlure.